I showed you a photo of some edible birds nest that I was making and you wanted the recipe .
So, here it is. I hope you enjoy your yummy treats!
3 CUPS large or mini marshmallows
3 TBSP unsalted butter
1/2 tsp vanilla
2 TBS peanut butter
4  c. dry chow mein noodles
Reese's pieces Easter pastel eggs
Grease a large muffin tin. Set aside.
Over low heat, melt the marshmallows ,peanut butter, and butter in a large saucepan.
Once melted, stir in vanilla, then the chow mein noodles.
Coat your hands  with vegetable oil  , to prevent sticking .
Grab a clump of noodles a little larger than a golf ball size.
Using your hands , gently form the clump of noodles into a ball by rolling it around in your hands .
Press into greased muffin tin , pressing up on the sides to create a nest shape.
Allow to cool before placing candies inside.
yields: approx. 14 nests
linked this post to these fun parties: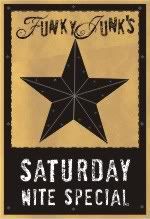 Posted in Etc. |