What used to be a furnace closet was turned into a linen closet after the furnace was removed. It was a great use of the space . But, not an effective use of the entire space. 
 the shelves didn't come all the way to the front of the closet , the door way was to slim and made it hard to get things in the top of the closet (As you can see my my strategically crammed linens)
 So, I started gutting the entire doorway as far as it would open up without harming the structure . I took away the damaged drywall in the back and put decorative wood slats in it's place. 
 Then I added this great faux wood grain detail to the walls.
 After planning I got to work and decided what size shelves I wanted and how far apart they should be according to what I needed to store.
 I'm so excited about the result. Having a more effective storage space will not only allow me to keep things organized and within reach ;But, it makes me smile every time I walk by the space. I can't wait to wash my linens and put them away now!
Of course, I'm sure that part of it will fade away soon…I really dislike the laundry chore.
I found these really great little battery operated puck lights that have a setting to detect overhead light and switch on with the other lights. Neat!
Having light in a small space prevents losing things in the back of the closet. Which usually ends in overspending . (I can't tell you how many times I have made multiple purchases of the same things only because I can't find them! —-future hoarder right here)
My only disappointment is that the faux wood finish can't really be seen with the filled linen closet. 
after
before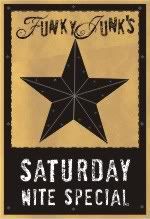 http://lh5.ggpht.com/-LN5g599FckA/T0MCVlm7zsI/AAAAAAAAS0U/hpeqNKj9G14/Untitled_thumb%25255B5%25255D.jpg?imgmax=800
Pin It
Share and Enjoy
Related posts: