::A LINK TO WHATEVERWEDNESDAY LINK PARTY IS AT THE END OF THIS POST::
I remember salt-dough Christmas ornaments from when I was little. I never really knew what they were until , around, five years ago. I happened upon the recipe , online. Of course I  never wrote it down.
Starting new Christmas traditions with my kids , salt-dough ornaments had to part of that tradition. Along with other meaningful, handmade ornaments. A true country style Christmas tree wouldn't be that with out them.
I started playing around with ingredients and here is the recipe I decided works best:
I absolutely adore this recipe. It works great for Christmas ornaments, an art project for kids on a rainy day, imprinting your babies feet/hand prints , or even something as simple as a "to , from" gift tag like I made here.
Using a regular rubber stamp I imprinted snow flakes and other designs. I also laid, on others, a piece of fabric over the top and rolled it and rolled over the fabric with a rolling pin to get a natural linen look.
The possibilities are endless.
After you allow the dough to dry , mine took 24 hours – air drying. I took a fine piece of sand paper and smoothed out the edges .  Don't worry, they should be very sturdy!
I have some ornaments that have been preserved for years without any deterioration , by simply, storing them in a ziploc bag .  You could also spray them with clear spray paint to seal them even better.
You and your family will have a blast making personalized ornaments or tags. All while creating memories and traditions.
Before you make yours, How about I GIVE you some . For free!
I am giving away 6 FREE salt-dough tags!
The giveaway includes:
1 distressed white snow flake tag , 1 natural snow flake tag
1 distressed white linen tag, 1 natural linen tag
1 distressed white floralia tag, 1 natural floralia tag
Due to the handmade process , no two tags will be the same. Imperfections are welcomed
How to WIN your FREE gift tags:
(Mandatory )
must be a" follower" of MommaHen (either by E-mail, blogger, RSS feed, etc)
-LEAVE A COMMENT LETTING ME KNOW YOU ARE A FOLLOWER
(optional) LEAVE ME A COMMENT LETTING ME KNOW WHAT YOU WOULD CREATE USING SALT-DOUGH
(optional) SHARE THIS GIVEAWAY ON YOUR BLOG, FACEBOOK, TWITTER, ETC.-LEAVE ME A COMMENT LETTING ME KNOW  YOU SHARED IT.
(optional) PLACE MY GIVEAWAY BUTTON ON YOUR SIDE BAR FOR TWO ENTRIES AND LEAVE ME A COMMENT LETTING ME KNOW YOU ADDED THE BUTTON .
You will receive one entry for each step you completed (and two entries for using my button on your sidebar!)
GOODLUCK!!  Maybe I'll even add some other goodies in with your tags for the winner *wink*
giveaway ends : 11/11/11
linked to these great parties: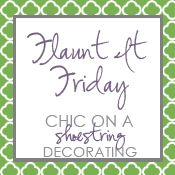 Posted in Etc. |