#1 less money= more work.
#2 when in doubt….cover it up!
Lets just start off by saying paint really does work wonders. Paint is the reason I thought this whole bathroom challenge would be possible. The previous owners of our fixer-uper were DIY-ers and had LOTS of supplies left behind to prove it. I found 10-15 gallons of paint around the house, on top of the paint I already owned from painting furniture, electrical and plumbing supplies, light fixtures, and lots more. I also have lots of "pretties" to shop from. All of these things combined led me to complete my challenge of giving "The ugliest bathroom" a make-over on $0 . I'll let you decide if I met my challenge.
First, Let us revisit my hideous bathroom.
The blue and white tile were staying….not much I can do about it , for free. So, color theme? blue.
The floor = hate it. It's not my style and it was crooked. But, it also had to stay. But, I got the great idea to paint it! Did you know you can paint vinyl flooring?
After getting my inspiration for the design of the room
I wanted to go with something a little masculine, neutral, and rustic. Concrete was the way to go.
Next, the floral wall paper had to go. This was the easiest of all tasks. A 50/50 mixture of water and fabric softener soaking the paper ; results in easy removal .
 Thank goodness I had drywall mud on hand to patch spots . A quick sanding of the unfinished wall and the walls were ready for paint. Not having the right color would probably result in going to the store. Instead I grabbed a bucket of white and a dark grey, mixed, and created a soft neutral grey.
Don't know what color to paint your space? Almost always a soft shade of grey will work perfectly for any style home. Grey is the new tan/khaki .
Next on my agenda was to conquer the vanity area.
The counter top was in bad shape, the cabinet was poorly constructed, the whole area was really "blah."
On the opposite wall I had a few troubling things to deal with.
plug and switch that didn't work and were strangly placed
 the mystery hole
and the awkwardly positioned medicine cabinet with it's country style facing .
This is where I play the "when in doubt….hide it rule."
If you have something you hate in your space….hide it! Be creative and find some accessories, pictures, props, maybe even an entire gallerywall. No one has to know what is hiding behind your beautiful things *wink*
okay……
are…..
you……
ready for the …..
BIG REVEAL ?!?!
I feel like you should be giving me a drum roll.
After lots of work (emphasis on LOTS) all by myself, lots of creative thinking , I present to you my finished bathroom with $0 spent !!
The vanity area is my all time favorite spot . I started with adding a focal point , using a scrap piece of wallpaper (from my living room make-over)
Added a small floating shelf for a little bit of storage
Painting the cabinet a dark blue ties in the blue from the tiles on the opposite side of the room.
Remember the mystery hole and the missing tiles?
gone! Well, I actually just hid them. I'm hoping these usable ladders distract from the negative and give the space an interesting focal point.
How about the plug and outlet that didn't work?
 Lastly, I removed the white trim.
It needed to be dropped down closer to the ground. But that left a pretty big gap between the tile and floor.
 I simply painted the wall behind the trim white. This made the space blend into the tile wall and look like the gap was intentional.
done!
How did I do? Did I pass? Do you like it?
Just to be sure ….how about some FAB before and afters?
Don't forget to stop over and link up your projects to
http://eisymorgan.blogspot.com/2011/10/inspired-by-you-wednesdays-link-party_18.html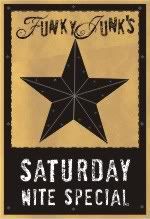 Posted in Etc. |