coffee.
coffee.
more coffee.
They throw THE BEST parties and most definitely had to contribute.  But, I don't have a mantel . boo.
That wasn't going to stop me. I was determined to come up with a solution .
Early this morning, just as the sun started peaking through the clouds , I drug my faux fireplace ( That I used as display , when I had my booth) and set it up out on the deck by the pool (or should I say frog pond- that's a whole 'nother story) and got to work.
You guys already saw part of my Fall decor, it seemed to be a big hit with everyone. I wanted to take this , change it up a bit, and incorporate it into this new vignette . 
Going with the same rustic approach I added more enamelware , a really great crusty photo frame
and of course lots of yummy Fall decor!
HAPPY FALL YA'LL !!
I hope you take a moment and link up to my WhateverWenesday party!!
Rules:
Links to my previous Fall posts:

http://www.fingerprintsonthefridge.com/2011/09/feature-yourself-friday_29.html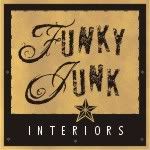 Pin It
Share and Enjoy
Related posts: