Although she's in great shape and a perfectly fine chair. This chair is SO  not me! Somehow I convinced my self that I could easily remove the fabric and turn it into something that is more me.
..and I did!
Originally called "The cats meow" I have re-named this chair to: "The fur ball"
Now, this is what I call "The cats meow!"
I've been saving this fabric for quite some time for just the right project. I love the coral color with a little pop of aqua. Turned out I didn't have quite enough fabric to cover the entire chair. Thank goodness! I love the addition of the feed sack. Which is funny because Miss Mustard Seed's feed sack chair was my original inspiration.
Did I ever mention I was a finalist in Miss Mustard Seeds "Copy Me challenge?"
I sure was!
I absolutely adore how this chair turned out and was extremely surprised how easy it was to accomplish!

What do you think? Do you like the combo of fabrics?

Linked up to these fab parties: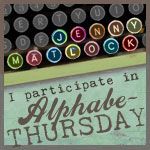 Pin It
Share and Enjoy
Related posts: