This is one of my favorite ways to have pizza. Crispy ,crunchy ,salty perfection.
Store bought pizza rolls are scrumptious . But, trust me , they wont come any where near these home made pizza egg rolls. They are quick and easy too!
Starting off with my no-fail homemade pizza sauce
, add chopped pepperoni from a pepperoni stick. Making these in the past I used slices of pepperoni and found that they didn't taste as good as this style pepperoni.
add cheese then fill the pizza roll wrappers with this delish filling
Fry and EAT!!
Do you try any of my recipes? I would love to see! Take some photos and send them in to mommahenscoop@hotmail.com !
No-fail pizza sauce:
Ingredients-
1 14.5 oz can whole tomatoes
heaping TBSpoon tomato paste
1 TSP oregano
1 TSP parsley
1 TSP onion powder
1 TSP garlic
1/2 TSP fennel seed
1 TBSP sugar (more or less depending on how acidic the tomatoes taste)
salt and pepper to taste
On medium heat , in a sauce pan blend all of the ingredients .
Using a potato smasher, smash the whole tomatoes.
Bring sauce to boil then reduce to simmer for 30 minutes or longer for a deeper ,richer flavor.
Remove sauce from heat and allow to cool. Carefully, using a hand blender , blend the sauce until smooth and no chunks remain.
Pizza egg rolls:
Ingredients-
approx. 7 egg roll wrappers
1 cup shredded mozzarella cheese
1 cup no-fail pizza sauce
1/2 chopped pepperoni from a pepperoni stick
Heat oil in a deep skillet to 375
blend chopped pepperoni, cheese, and sauce in a bowl.
Place an egg roll wrapper on a work surface with a point facing you , fill the center with pizza filling .
fold the bottom corner over filling. Fold sides toward center over filling. Using your finger, wet the top corner with water; roll up tightly to seal. Repeat with remaining wrappers and filling.
Fry egg rolls, a few at a time, for 1-2 minutes on each side or until golden brown. Drain on paper towels. Serve with pizza sauce
 yields approx: 7 pizza egg rolls




This is my recipe, if you feature it or share it on your site : be nice and give me credit! Thank you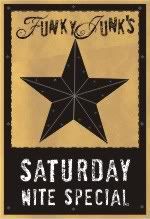 Posted in Etc. |