Spring is in the air. You know what that means, spring cleaning!
Giraffe Legs
has already jumped to the opportunity and cleaned out her sons closet and it looks great!
Life at 2810
has the right idea: Work with what you have. My favorite motto!
She created this super cute wreath with scrap fabric she already had on hand.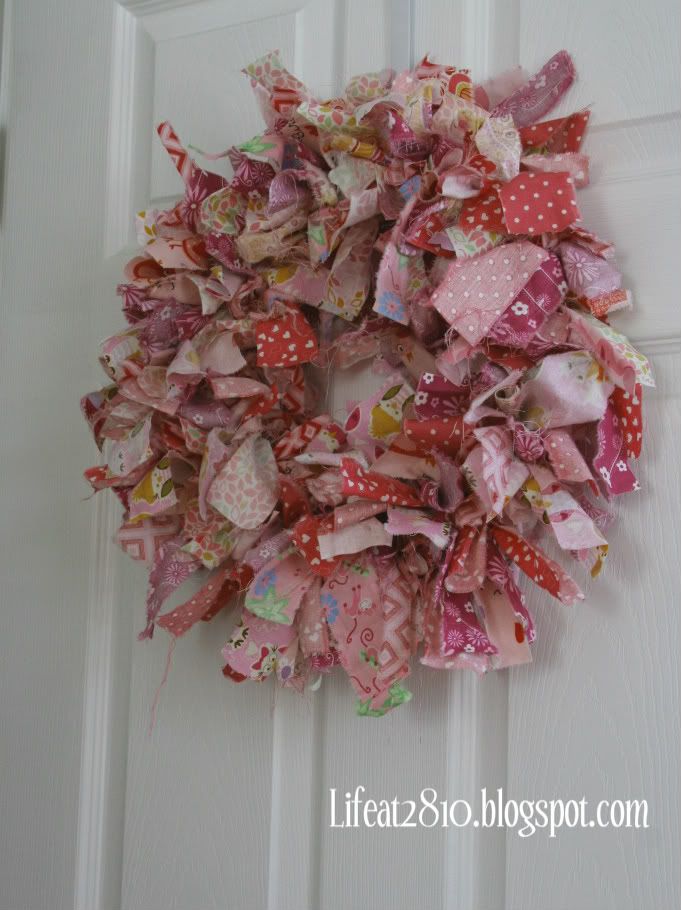 Great projects ! If you were featured feel free to grab a featured button on the left sidebar. What have YOU been working on? 
Pin It
Share and Enjoy
Related posts: